Replacing units in your speaker
Replacing units in your speaker
Can I replace the units in my speaker with different or better ones?
We get the above question regularly. A loudspeaker unit is defective and, for example, no longer available. Or people want to upgrade one or more units in their loudspeaker by installing a better unit and thus achieve better sound quality.
Unfortunately, the answer to the question is: this rarely works. GR Research from the United States made a video in which they explain why in the first minutes, you can find the video
here on YouTube
.
In short it comes down to this.....
Loudspeaker units come in all shapes and sizes. The frames of the speakers (be they tweeters, midrange drivers or woofers) all have different shapes, different sizes and different installation methods. One is mounted flush (sunk), the other on top of the cabinet. There are literally thousands of variants, even within a single brand. Below are four B&W 5-inch woofers that are all different (L-R: 704 S2 woofer, CC6 S2 woofer, PM1 woofer & CM8 woofer):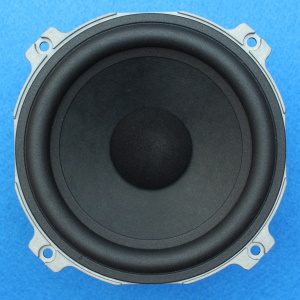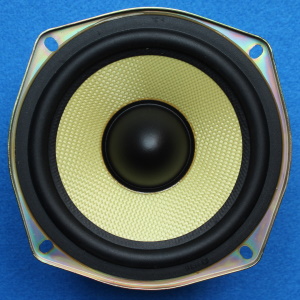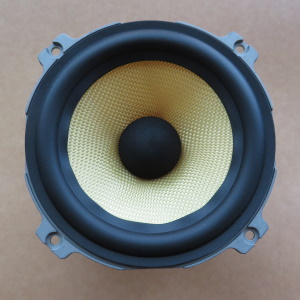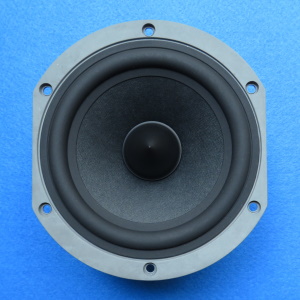 Please note, these are all 5-inch woofers from the same brand. In terms of frame, however, they are not or hardly interchangeable.
BUT: suppose there is a woofer with a suitable frame. The 704 S2 woofer and the PM1 woofer have a frame that looks suspiciously similar. The frame may fit in the other cabinet. Can you mount that woofer succesfully?
Again, the answer is no. Every loudspeaker has a number of characteristics. These are a number of electromagnetic properties (the so-called Thiele/Small parameters). These differ per speaker. In addition, each loudspeaker is designed to function with a certain cabinet volume. The CM8 woofer is designed to function as a woofer in a tall standing loudspeaker. The PM1 woofer serves as a woofer in a small two-way monitor loudspeaker. But suppose the volumes are the same, then you are not there yet. These woofers work together with a tweeter in the speaker cabinet, and possibly also with a midrange driver. This means that a specific electrical circuit is placed in the loudspeaker, a crossover filter. That crossover is a piece of electronics that divides the music signal over the various loudspeaker units. A crossover filter is specifically designed for one particular loudspeaker. When one loudspeaker unit in the cabinet is replaced by another, the filter will have to be adjusted. That is work for specialists.
What to do then? Suppose you have a relatively new loudspeaker that you are very attached to and that you certainly want to listen to for a longer period of time. You can then consider buying original spare parts now and putting them away. If you never need them, you can always sell them later for a good price. Over time, parts become scarcer and therefore more expensive. If something breaks, you have an original replacement available even if stock has run out in shops.
If you have an older loudspeaker for which no new parts are available, you can consider looking for an original second-hand unit. If that does not work either, you can ask a specialist company if they can repair the old loudspeaker by, for example, winding a new coil that is identical to the original and placing it. This is specialist work and often more expensive than a replacement unit.
Does it never fit properly? No, it's not like that. There are known cases where people have successfully exchanged speaker units without changing anything else, but they are rare, very rare. Usually, the quality of the speaker deteriorates when another unit is mounted, even if it is a more expensive unit. If you want to upgrade to a better speaker, it is generally better to purchase a different speaker than to upgrade units your the current speaker.
© Good Hifi VOF